About Sarah
Sarah is a singer and songwriter with great talent in many genres including rock, pop, country, folk, and old time – the music of her mountain home. Her love of literature, poetry and theatre strengthens her gift, writing songs with depth and passion.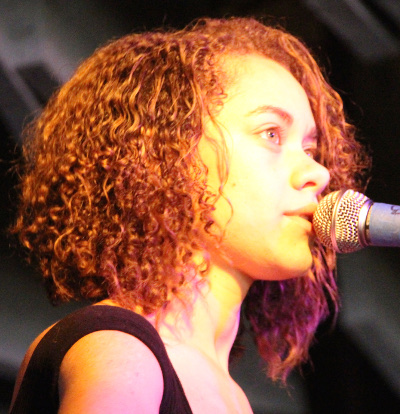 At sixteen, Sarah won the Asheville Music Hall's Brown Bag Singer Songwriter Competition in December of 2011. She was featured in the film documentary "Over Home: Love Songs of Madison County", as the next generation ballad songwriter and performer. Sarah released her first original CD, The Windowsill Girl in March 2013. In that same year, Sarah was voted Best Young Musician in Asheville's Mountain Xpress.
In 2015, Sarah won the Appalachian Songwriting Challenge for her original "Bishop Coal Miner". It was included on Sarah's second CD of original songs 'Hey There Beautiful' released in 2015.    From her Asheville, NC home, Sarah performs 100+ solo gigs each year both local and regional. From taprooms to tasting rooms, popular venues and private events, Sarah is available for bookings.